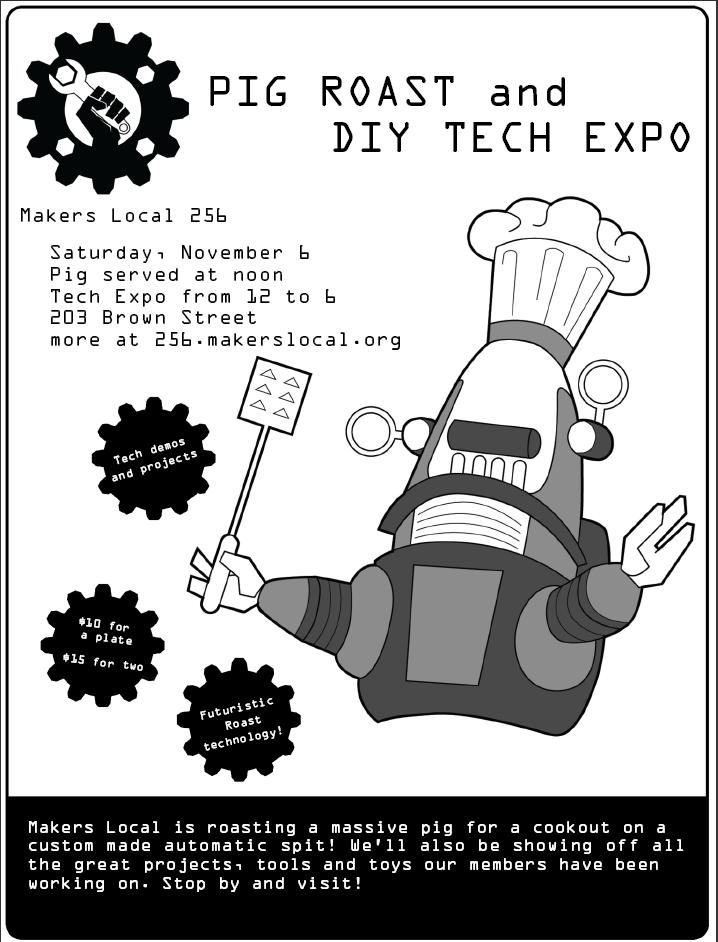 Facebook Event Link
Down on Brown Street, Makers Local will be showing off the latest cool projects at the shop. Kinsey has been working on a quad rotor helicopter, Ethan and Satyam will be showing off the Bill Brown GPS module used in our award winning (1st place, yo!) high altitude space balloon. Greg will be all up on the aluminum forge. The chassis for the RC Lawn Mower will be on display, we'll have QR codes and more!
We'll be up all night roasting the pig and have it ready to serve up at noon.
Bring your sweet, sweet dollars and trade $10 for one plate or $15 for two.
Plates for kids 12 and Under are $5.